15 tips to make your international online workshop a success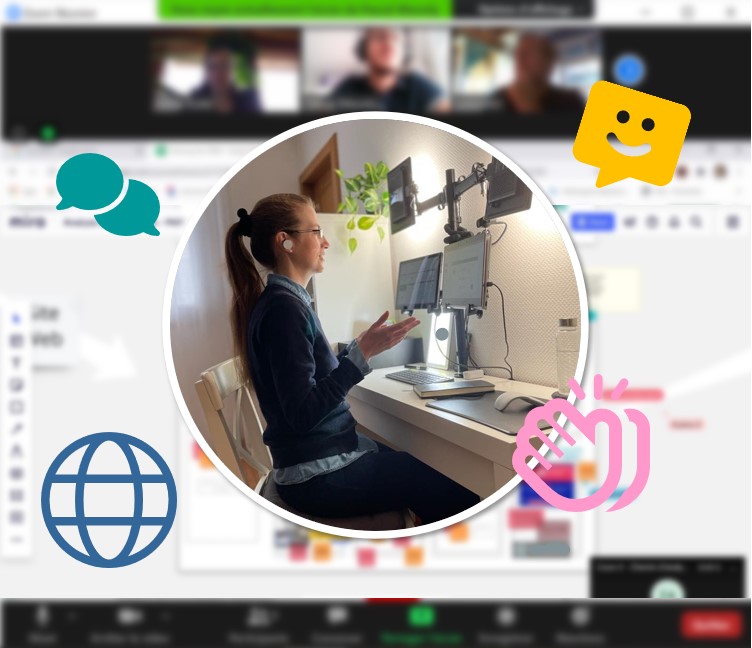 I believe collective intelligence represents a huge power for changing the world and transforming organizations. Working for an international structure, most of the workshops I have facilitated lately have been online and international, which adds up to the complexity of organizing a successful and insightful working session. Taking a step back, here are, in a totally random order, my 15 key tips to make your international online workshop a success.
Before the workshop
Check time difference at a specific date
Daylight saving time and winter time can make managing time difference between time zones even harder, especially during these transition times. Use a tool like timeanddate.com to check time difference at a specific date.
Propose alternative: asynchronous collaboration or morning/afternoon sessions
If your panel is global, there is a high risk you just can't find a common timeslot. Plan for alternatives: it can be an asynchronous participation mode (via email, a survey, etc.) or plan two sessions, one in the morning and one in the afternoon.
Be mindful of the political context
Even if most people will behave as professionals, it's impossible not to consider political tensions or differences. You won't be able to control everything, but it's generally best to make sure not to invite at the same time nationals from countries in an open conflict at the moment of the workshop*.
*Disclaimer: of course this is a general case, to be adapted to your own context.
Check office hours and holidays
If you are using Outlook internally, you should be able to see office hours and holidays. Otherwise, make sure you check your proposed date against holidays in each country where your participants are based. Remember that weekends can be Friday, Saturday and/or Sunday.
I use timeanddate.com to convert time between locations at a specific date and check international holidays.
Be mindful of connectivity
Internet connectivity is not equal all around the world. If necessary, have a plan B prepared (like an option to call a local number via landline to at least have the audio. A lot of video-conferencing tools propose this option.)
Specify and select main language
Don't assume everyone is comfortable participating in English as a default international selection. Maybe some colleagues can understand it, but won't be actively collaborating in a language they don't master enough in their point of view. To avoid putting anyone in a difficult position, clarify the language in the invitation.
Ensure representativeness
When selecting your guests, make sure your panel is representative of all the locations you are working with: regions, countries, cities, etc. As you might not know the local scene everywhere, don't hesitate to ask local managers to point you to the right and interested participants. Also don't hesitate to ask your guests to start the conversation around your workshop topic with their co-workers before the event: make them the ambassadors of their team.
It's also important to ensure your panel is balanced in terms of gender, race and ethnicity (all the time, for all workshops: even if it's not representative, let's aim for a more inclusive world at every opportunity we can get.)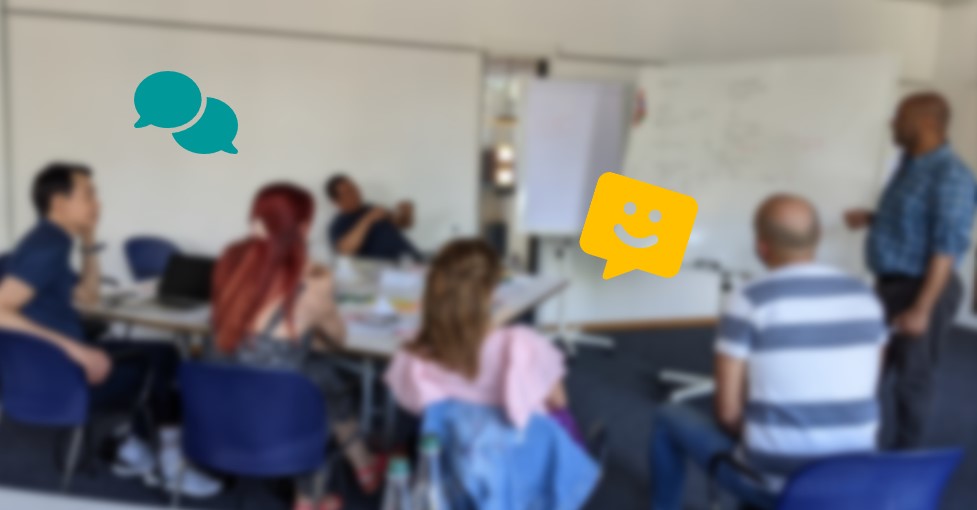 As much as possible, aim for balance and representativeness in your panel of participants: gender, race, origin, business, etc.
During the workshop
Clarify participation mode and moments
For every key moment of the session, make sure participants always know how they are expected to interact with you (if they have questions or to comment.) During presentations, they can be invited to write their comment in the chat. During other moments, they can be invited to raise their hand to talk.
Be careful: the more participants, the least you can afford moments when everyone can talk at the same time: it's best to ask participants to raise their hand first.
Allowing and monitoring comments is also convenient for participants who are not comfortable with the workshop main language.
Allow more time to answer
Don't be afraid of silence: participants to meetings online take a bit more time to react when asked for questions or comments. Force yourself to count to 20, even if it seems awkward.
Ask a co-facilitator to monitor the chat and hands raised
Most of the times, you won't be able to see participants or follow the chat when you are presenting and sharing your screen. Make sure you enroll a co-facilitator to monitor the comments on the chat and the hands raised, and ping them at key moments, for example when asking questions.
Be mindful of connectivity
Internet connectivity is not equal all around the world. Don't hesitate to invite participants to notify you if they are experiencing any trouble connecting to the call or proposed online tools, and referring them to your plan B.
Moderate cultural differences
Again, most people will behave in a professional way. But in some cultures, talking over someone is very rude, whereas it's the norm in other cultures. Being loud and expressing your feelings can be the default for some, and unacceptable for others. As a moderator, make sure everyone has a comfortable (and safe) space to express themselves.
If necessary, don't hesitate to chat privately with someone who speaks a lot more and louder than the other participants. In a mindful way, of course, like: « I can see you are very comfortable with the exercise, but I need to make sure everyone has a chance to say their part. »
Don't assume everyone is familiar with online collaboration tools
In the IT world, most participants know have a basic knowledge of online collaboration tools like Miro or Mural. Though, don't expect everyone to: rather plan for a short basic training at the beginning of the workshop, so all participants are comfortable without anyone feeling lost.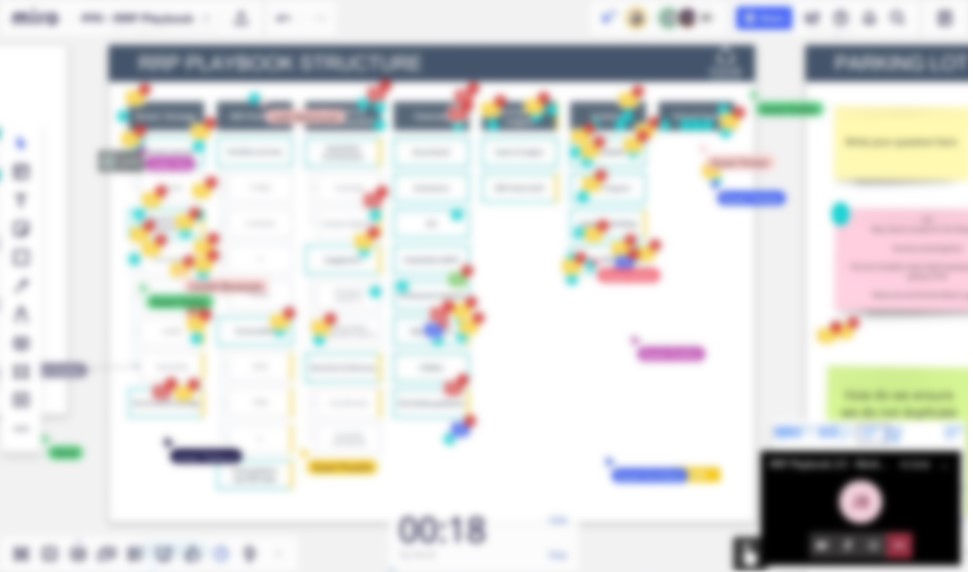 Online collaborative tools (like my beloved Miro) are not intuitive for everyone: don't underestimate the power of a short basic training before the workshop starts!
After the workshop
Share key learnings and next steps
As usual, don't underestimate the step of sending a follow-up communication thanking participants and sharing key learnings and next steps. Participants to a workshop are often willing to continue to support your project: build up on the relationship you have started during the workshop.
Shine a light on the international dimension
Communicate about the workshop, to participants and stakeholders, and don't hesitate to highlight the international aspect: it will give legitimacy to your findings and help more colleagues feel related to your project.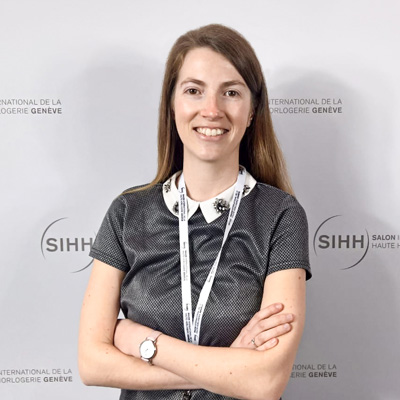 Need support organizing your next workshop?
Contact me
to build an efficient agenda and facilitate an insightful session