Summer sales on Internet: 2012 figures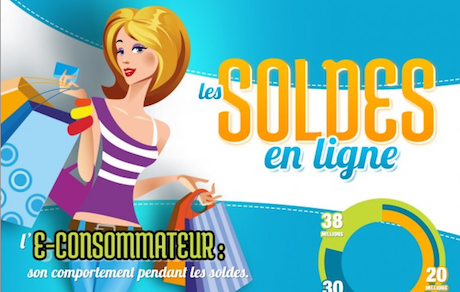 Summer sales are an important moment for retailers. What influence do they have on Internet? What kind of behavior can an e-retailer expect from its users? Here is a very interesting diagram by ifop and spartoo.com, with a few figures on consumers' special behaviors and expectations during Summer sales in France.
Among other conclusions, I was attracted by the following figures:
61% women expect the sales, and they are ready to buy on Internet, whereas men use Internet mostly to prepare their shopping.
Out of 38 million Internauts in France, 20 million have taken advantage of the Summer sales.
Clothes are mainly what users come to buy during the Sales.
Users mainly (75%) buy on their personal computer, but 21% buy on mobile, and 13% on tablet.
During Sales, e-shoppers choose Internet mostly for: attractive prices, avoiding crowds and being able to shop from their home.