10 UX challenges for luxury e-commerce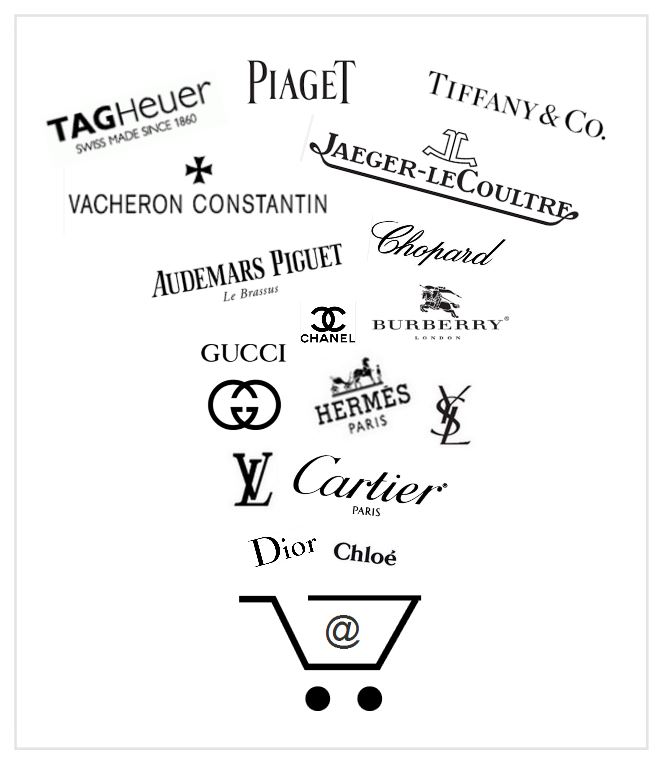 Watchmakers, fashion, beauty, jewelry… luxury brands are at the digital crossroads, with an important decision to make: how should secular brands integrate and stay on top of the new technologies world? Today, they all know they have to face the luxury e-commerce challenge. Whereas 40% of high-end brands don't sell via the Web (Bloomberg Business), online sales of luxury goods could triple to €70 billion by 2025 (Altagamma-McKinsey Digital Luxury Experience Observatory.) Because the secret to getting ahead is getting started, and based on my own experience on the matter, here are 10 user experience challenges a luxury brand should consider when initiating a purchase process on their website.
1. Develop a rich experience
Luxury brands have spent centuries building on a reputation of quality, skills, arts, unicity and beauty. The website should be another media to highlight the brand values. When browsing through pages, visitors should feel a continuity in their experience with the brand. In this objective, a particular effort has to be dedicated to content. Build rich About pages, well-written storytelling descriptions of pieces and brand history. Help the visitor find what he/she likes about your brand, directly from your manufacture or city boutique to his/her home or office. That said, the experience should not be too heavy: page loading time should not exceed 10 seconds.
"E-commerce has been described as the 'next China' for luxury in terms of opportunity." (Lucie Greene, worldwide director of JWT Intelligence)
2. Embrace the e-commerce
You can't do e-commerce partially; you can't expect selling pieces on your website and at the same time hide and be ashamed of its e-commerce part. If your brand is going e-commerce, it should go all the way. Of course, luxury brands have a special way of selling, and red-typed sales and promotions are not applicable here. But the standards of e-commerce should be here, like a shopping cart, call-to-actions, payment options, and, but that is another topic, prices. You can (and are expected to) be creative, but design should answer practical questions: do visitors understand they can purchase online? Is the process easy?
3. Invest in high-quality visuals
The usual pictures are often not enough. When lauching a new e-commerce website, brands have to objectively go through all the visual material they have on their pieces, and if necessary shoot everything again with the right quality, format and feeling. This time is a great opportunity to go even further: why not propose 360° visuals, 3-D pictures of the pieces, videos of pieces manufacturing or ambassadors interviews?
"In addition to the 6 percent of sales that are transacted online, another 68 percent are influenced by at least one online touchpoint. In other words, three-quarters of the total luxury goods market is influenced in one way or another by a brand's digital presence." (Altagamma-McKinsey Digital Luxury Experience Observatory)
4. Show prices
No one would purchase anything without knowing its price. Even if the cost does not matter as much for a luxury piece, entering your credit card details requires you know how much the system is going to withdraw from it. So let's be clear: yes, you have to show prices on your e-commerce website. It can be small, below the fold, but it has to be visible.
5. Be generous
For a luxury brand with several-thousand euros pieces, asking for hidden fees, like shipping or return costs, looks cheap. Like Hermès, Burberry and Louis Vuitton, it is way better for your image to offer free shipping.
"One is that since buying a luxury item is often a high involvement endeavor, it's not surprising that luxury buyers have long and complex decision journeys. On average, a luxury shopper will be influenced by nine points of contact with the brand he or she finally purchases." (Altagamma-McKinsey Digital Luxury Experience Observatory)
6. Offer more service
Selling online is not the only thing your e-commerce website can do for your brand. It is also a great touchpoint with your clients. And conversion is not only about sales: think about other objectives, like driving to stores with a reserve and try option, or reserve a piece online, create a personal account to manage after sales and access pieces documentation, etc.
7. Don't bench the human factor
Having an e-commerce website does not mean becoming less performant on the other channels. It can become a powerful way to create a one-to-one conversation, if you propose (for example) chats with salespersons, or a web call-back option. The concierge can be a key point of this new relationship aspect, and one of the luxury exceptions clients can expect and rely on.
8. Think and adapt stock management
Stock management can be a real logistic challenge. Should we create a dedicated stock for the e-commerce? A global one, or one if all regions, or countries? Or should all pieces in all boutiques be available indifferently for retail and online? This goes further than just the website, but all those questions have to be answered thoroughly.
9. De-compartmentalize client management
This is maybe the most challenging part of launching an e-commerce. Because a luxury purchase requires a high involvement, clients make contact with the brand on different touchpoints before making their decision, and their customer journey can be complex. It is very important not to lose them between touchpoints, which implies considering digital and retail clients, from all countries and regions, in the same CRM database.
10. Connect and innovate on social media
Luxury pieces buyers are highly connected, juggle with several smartphones and are active on social media (Altagamma-McKinsey Digital Luxury Experience Observatory.) Inviting them to join the community by sharing pieces, contents, images and videos is a first step. Keeping this community alive with communications and allowing customers to contact the brand on social media (for after sales e.g.) are the next steps.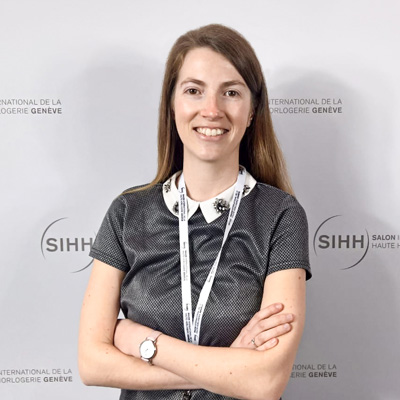 Where is your brand regarding e-commerce?
Contact me
to improve or start a shopping experience on your website